Annual Baptist Friends Meeting at Near North Baptist Church in North Bay
890 Vimy Street, P1B 5B7 » July 13-15, 2023
Our Baptist Friends…
Dr. Clarence Sexton pastor of the Temple Baptist Church in Powell, TN has started the Baptist Friends International annual meeting in the greater Knoxville area. The rallying cry is "unto the furtherance of the gospel." The famous evangelist, R.A. Torrey, said, "My one ambition in life is to win as many souls as possible. It is the most worthwhile thing in life."
The purpose of this meeting is to rally people around the truth of God and, as friends, to labor together to evangelize the world. It is the responsibility of every Christian to go in the power of the Holy Spirit to the lost, give a clear presentation of the gospel, and bring people to the place of receiving or rejecting the Lord Jesus Christ as their personal Saviour. This meeting is to connect our work with God's work worldwide and to .
Our Annual Meeting…
The Near North Baptist Church had a burden to start Baptist Friends Ontario in 2013. The meeting is designed to connect pastors and local churches for starting and strengthening New Testament Churches.
Our Regional Meeting…
We believe in encouraging, equipping and evangelizing each region of every province and territory. We are currently strategically organizing Pastors and churches in Northern Ontario to reach the unreached areas of our province. As we expand we look forward to what God will do in the days ahead.
Every year we also conduct regional Baptist Friends meetings in Ontario. Our regional meeting is organized by a group of pastors in the Sault Ste. Marie region of Ontario.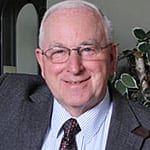 I am very happy to recommend to you Pastor Kendall Wadley and Near North Baptist Church. Pastor Wadley is burdened to see good Baptist churches started all across the great North of Ontario. He is a good man who is doctrinally sound and a hard worker. It would be great for other preachers and laymen to come on board and help see this burden become a reality. Churches are closing all across the north, sometimes leaving empty buildings that could be used to begin new works. There are communities that used to have a good Gospel witness, who now have to drive many miles to hear a good Bible-based sermon. Someone needs to have a burden for these places, and I believe Bro. Wadley is that man. I commend him to others who may want to get involved in making a difference.
Dr. LeRoy A. Pennell, Pastor Emeritus
Heritage Baptist Church • Barrie, ON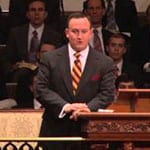 Kendall Wadley is a pioneer. Like many in generations past, where others see obstacles, God has given him the faith to see opportunities. He has been influenced for world evangelism by Dr Clarence Sexton.
After graduating from Crown College, Kendall laboured with us here in the United Kingdom for two years doing the work of an evangelist and was vitally involved in church planting. During this time, God burdened him for the 'hard places' where it seems to be the 'day of small things.' Whilst here in England, Pastor Wadley had a fervent desire to lead individuals to Christ. This desire has only increased as he now has been led to northern Ontario. Having experienced the difficulties of evangelism and church planting in such 'secular' places as Birmingham and Oxford England, God had unconsciously prepared him for the work in an increasingly secularist Ontario.
We see many similarities between the work in the UK and the need in Canada. Our belief is that even in the most difficult places; the gospel still works and God is still advancing! We are praying with you for Canada and the Baptist Friends in Ontario as they seek to encourage soul-winning and church planting in this corner of God's vineyard!
"Revive thy work oh Lord! And make thy servants bold; Convict of sin and work once more As in the days of old."-Albert Midlane, 1842
James Zenker, Pastor
Beeches Road Baptist Chapel • Blackheath, UK